The Wisdom Within Workbook is an invitation to turn your gaze inward.
During my creative early morning hours these last couple of days, I put finishing touches on a beautifully designed immersive product called the Wisdom Within Workbook.
I would like to offer you a sneak peek sample!
It's a free downloadable gift to you to inspire you to consider the importance of exploring more of your own wisdom within.
This workbook includes reflective questions for self-inquiry and contemplation as well as a Daily Gratitude Practice to support your journey of self-discovery.
The more I am grateful for, the more I have to be grateful for.
I hope my own personal experience conveyed in This Kind of Silence may serve as a reflective example of how you can be more compassionate, truthful, and supportive with yourself during confusing and challenging times.
I invite you to share your journey and walk this truth-filled, insightful path together!
I have created a companion to This Kind of Silence - a workbook called Wisdom Within - to guide seekers through reflection, help with self-care, and focus more on listening to our inner voice of truth.
If you purchase the Digital Workbook with the Book, This Kind Of Silence, I believe my story will inspire you to create your own self-discovery and transformation journey, which will create a unique ripple effect in your own life!
It contains reflective questions I had to ask myself when I began to change the direction of my focus from being externally driven to looking within (reluctantly). I delved into some difficult questions only I could answer while searching for true health and happiness. Because I've also learned that the more I pause to reflect on what I'm grateful for, the more I have to be grateful for, a Gratitude Journal is part of this Workbook as well.
- Michele Susan Brown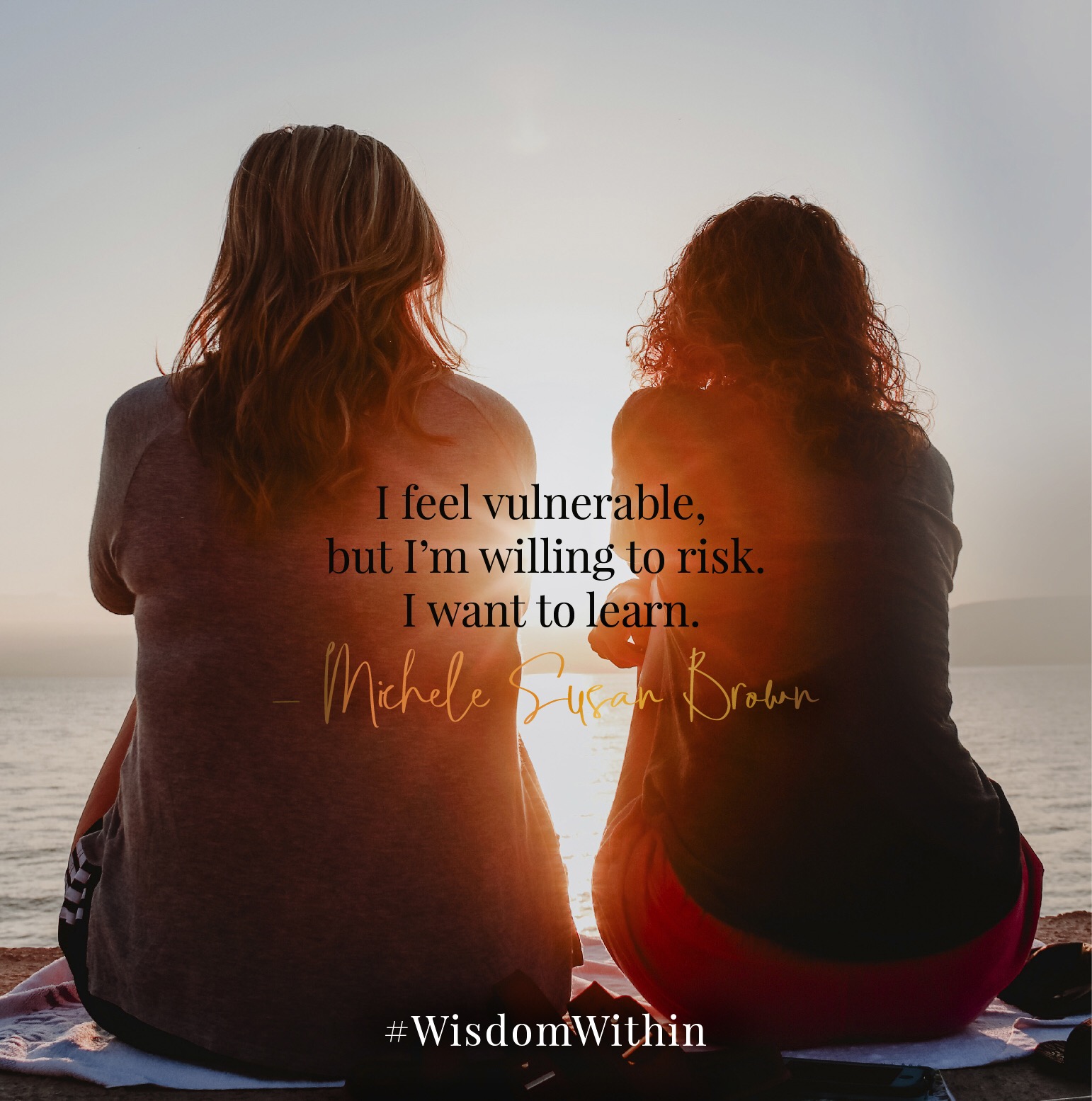 Here are some of the themes we'll be exploring:
Reflection and Self-discovery

Truth & Authenticity

Inner Wisdom

Revisiting Hobbies, Lost Passions

Self-care and insights

Expression

Body signals
Stillness & Silence

Health/Wellness

Mind/Body/Spirit/Soul

Affirmations

Thought patterns

Gratitude in practice - begin your personal journey

Transformation